SORRY SHE IS SOLD
This particular vessel is no longer available HOWEVER we have other similar vessels that may suit your needs. Please fill up the contact form and tell us what you require and we will do our best to find your ship!
Vessel Reference Code: SLC1505
Landing Craft Fuel Tanker for Sale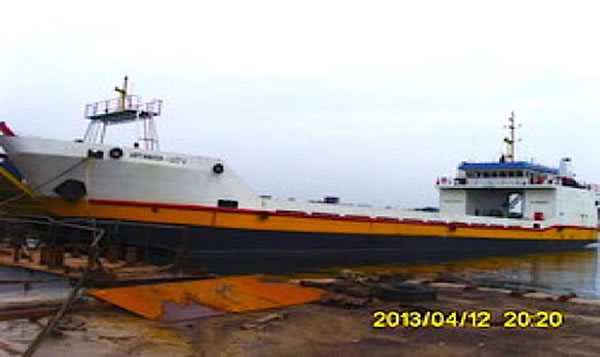 Main Engines:
2 X Volvo Penta D16-750 MH, 750 BHP each
Generators:
Mitubishi 6D22 X2
Daya Putar:
154 HP/1500 RPM & 184 HP/1800 RPM
Generator:
Stamford SLG 274X2 120 KVA — 50 HZ
Auxillaries:
Mitsubishi 4D34, 64/1500 RPM
Generator:
Stampford 35 KVA
Main Deck Strength:
10 Ton/M2
Cargo Tanks:
Tonne
127.737 X 2
194.982 X 2
194.985 X 2
188.021 X 2
Fuel tank capacity:
187.M3
Fresh Water tank capacity:
47. M3
Navigational Equipment:
Full as per class
Vessel is ready for immediate inspection and delivery!
All details given in good faith BWG.
Price: On Request