SORRY SHE IS SOLD
This particular vessel is no longer available HOWEVER we have other similar vessels that may suit your needs. Please fill up the contact form and tell us what you require and we will do our best to find your ship!
Landing Craft #401
Passenger Ferry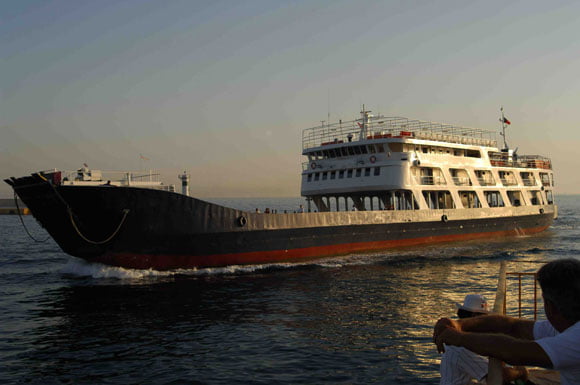 Breadth:
13.5m (44.2 ft.)
Bow Ramp with dimensions:
L=6,45 , B= 5,20 m
Main Engines:
2 SKL 1,320 BHP each
Generators:
3 SKL, 120 KVA each, 220-380V
Clear main deck space:
760 m²
Passenger Capacity:
Summer 1,035
Car Capacity:
75 European Style
Fuel Consumption:
250 Liters per Hour
Fuel tank capacity:
126 m³
Fresh Water tank capacity:
65 tons
Crew Cabins:
9 Total berths 18
Navigational Equipment:
Costal waters, SOLAS 74
Price: Contact Us
Air Conditioned. Vessel is ready for immediate inspection and delivery!
All details believed correct but without guarantee.