SORRY SHE IS SOLD
This particular vessel is no longer available HOWEVER we have other similar vessels that may suit your needs. Please fill up the contact form and tell us what you require and we will do our best to find your ship!
Vessel Reference Code: NLC#555
Vessel Type: Landing Craft
Sub Type: Day Passenger, Car-Truck, Open Type Ferry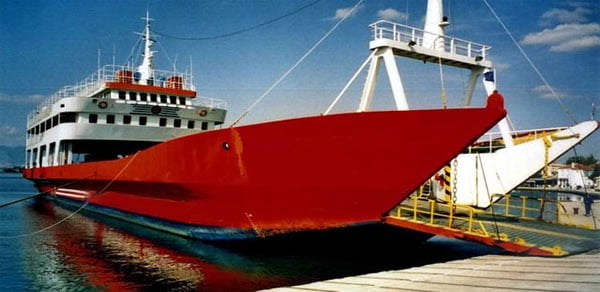 LBP:
70.21 m (230.34 ft.)
Breadth:
14.30 m (46.91 ft.)
Max Loaded Draft:
3.90 m (12.79 ft.)
Height of garage:
4.3 m (14.10 ft.)
Clear deck space:
68.2m x 12.30m
Main deck strength:
5 tons per wheel
Car capacity:
90 European type of cars
Passenger capacity:
Winter/Summer: 328 / 876 respectively
Main Engines:
SKL 2 x 1300bhp = 2600bhp total
Last Dry-Docking survey:
December 2007
NAVAIDS:
As per A1 region
Comments:
Vessel can be inspected and delivered immediately.
Reported in excellent condition
Price: Sellers are asking for best offers; we can guide!
All details given in good faith BWG.