SORRY SHE IS SOLD
This particular vessel is no longer available HOWEVER we have other similar vessels that may suit your needs. Please fill up the contact form and tell us what you require and we will do our best to find your ship!
Vessel Reference Code: SLZ#663
Vessel Type: Landing Craft
Sub Type: Hot Bitumen Tanker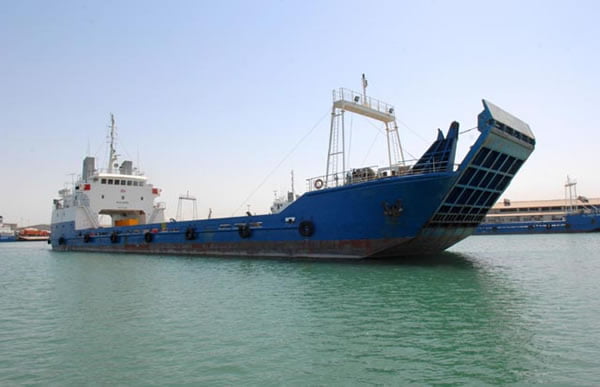 Year Built:
1983 SINGAPORE
Breadth:
14.00 m (45.93) Ft
Max Loaded Draft:
3.80 m (12.46) Ft.
Suez Tonnage:
1,257.80 M/Tons
Clear Deck Space:
685.00 Sq M
Main Engines:
2 x D379 CAT 1,130 BHP EACH
Generators:
2 x CAT 3406 producing 170 kW each
Total:
340 kW Synchronized
Fuel Consumption:
4.1 M/Tons MGO/Day Including Bitumen Heating
Fuel Capacity:
125 M/Tons
Fresh Water:
46.78 M/Tons
Cargo Tanks Capacity:
1,100 M/Tons Hot Bitumen in 6 Coil Heating Coils, could be adjusted to a max of 150 Degrees Centigrade.
The Loading and Discharging Cargo Manifold and Flange 8 Inches.
Bow Ramp:
9.00 m Wide x 8.60 m Long
Accommodation:
15 Crew plus Owners' suite all fully Air Conditioned
Navigational Equipment:
1 Mail Compass
1 Desk Compass
1 Radar
1 Echo Sounder
1 Auto Pilot
1 Telestar Navigator
1 VHF Radio (68 Channels)
1 SSB Radio (10 Channel)
GMDSS AREA A3
Vessel is ready for immediate inspection and delivery!
All details given in good faith BWG.
Price: Contact