SORRY SHE IS SOLD
This particular vessel is no longer available HOWEVER we have other similar vessels that may suit your needs. Please fill up the contact form and tell us what you require and we will do our best to find your ship!
Vessel Reference Code: CLC1502
New 63 Meter Landing Craft Tanker
Cars, Tucks, Containers, Fuel, Equipment, Cargo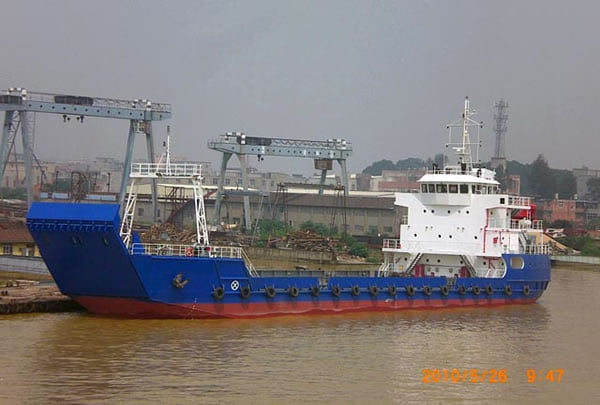 Main Engines:
2 X Caterpillar 3412 Dita
Ships Service Speed app:
10 Knots
Length:
7 m, Flap 2 meters
Deck Strength:
7 Tons per Sq. Meter
Ships Fuel capacity:
650 M3
Fresh Water capacity:
1,770 M3
Crew Accommodation:
20 Men
Vessel will be ready for delivery by December 2010
All details given in good faith BWG.
Price: Contact for Serious Enquiries