Vessel reference ID: JLC3646
Ex Military Landing Craft LCM-8 for Sale
Cars, Tucks, Equipment, Cargo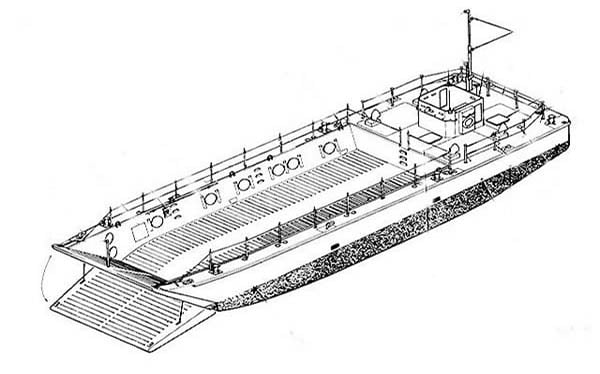 Built:
1972 Gunderson Brothers Engineering, USA
Hull Material:
High-Tensile Steel
Cargo Compartment is:
42' X 16' X 4'6" Ft.
Max Loaded Draft:
2' 6" Ft.
Main Engines:
x 4 - 2-twin-pak GMC 6-71
Fuel tank capacity:
900 gallons
Accesses to the engine room is forward of the pilot house, then a Lazarette access is aft of the pilot house. Both wing walkways are fitted with necessary cleats and mooring bits.
The cargo compartment is 42'X16'X4'6" with Side tanks that have 18" round manholes on both sides, There are two main fuel tanks in the lazarette area as well as the Twin Rudder Steering Gear.
Operated in fresh water for her entire life.
This vessel is in storage on the hard. She is reported a good running machine by sellers and only needs painting and general maintenance. She has a super strong Bow Ramp in good working order.
Ready For Inspection and delivery.
Price: $250,000.00 USD
Location: West Coast USA
All details given in good faith BWG.